Ed Hillary Hope Reserve Opening Soon
April 20, 2015

Peter and Sarah Hillary will be guests of honour at the opening of a new forest reserve near Raglan that bears their famous father's name, as well as that of a local farming family which has helped protect the area.
Sir Edmund Hillary was the long-serving first patron of the Native Forest Restoration Trust which will own and manage the 460 hectare Ed Hillary Hope Reserve, while the Hope family has helped protect the bush and farmed the land for more than 70 years.
The opening will be at 11.30am on Saturday 23 May at 732 Old Mountain Rd, Waitetuna, Raglan. Please follow this
link to the official invite
which provides more information on the proposed programme, speakers and location of the event.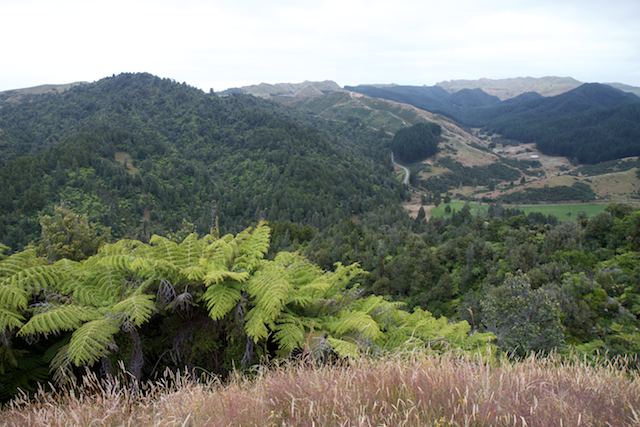 The new reserve contains 180 hectares of established forest and more than 280 hectares of farm land well suited for restoration. It adjoins the Four Brothers Scenic Reserve.
The project will contribute significantly to the network of protected native forest areas within 20 kilometres of Hamilton. It will also be part of Waikato Regional Council's Halo Project, which involves active pest animal control at selected sites near Hamilton to support birdlife such as tui and kereru.
The Trust paid approximately $860,000 towards the cost of the land, while the Regional Council contributed $500,000. The area will be protected in perpetuity by a Queen Elizabeth II covenant.
The Council's natural heritage team leader Alan Saunders said establishing the Ed Hillary Hope Reserve was an exciting development for the Waikato when it came to protecting stands of native bush and promoting flourishing birdlife.
"The region's remaining stands of native forest are fragmented and often riddled with pest animals and weeds," Mr Saunders said.
"The creation of this major new reserve is just magic when it comes to us protecting what's there now and restoring things for the future."
The Council's chairperson Paula Southgate – a Hamilton Councillor who has been an enthusiastic supporter of the Halo scheme – said the reserve opening was a very positive step.
"Having this new reserve close to Hamilton will significantly expand natural areas near the city and also support the expansion of native birdlife both in and near the city," said Ms Southgate, who will speak at the opening.
The Native Forest Restoration Trust's manager Sandy Crichton said the proximity of the reserve to Raglan and Hamilton makes the site potentially very special and there will be lots of community involvement in its operation.
"We would like to see the Ed Hillary Hope Reserve become a flagship reserve for the Trust, a reserve with great public access and high recreation value."
"Old logging roads will be developed for walking tracks, and the restoration of pastureland will involve local volunteers. We plan to connect the Karamu Walkway through the new reserve to create a new loop track, a track that we would like to use to tell the story of restoration on the new reserve."
Sign Up for our newsletter