NFRT at Waikato Show to Promote New Reserve
March 30, 2015

A new reserve between Hamilton and Raglan will result in the largest area of native bush within 20km of Hamilton.
Opening in May 2015, the Ed Hillary Hope Reserve is a large property with over 200ha of established forest and over 250ha of farmland well suited for restoration.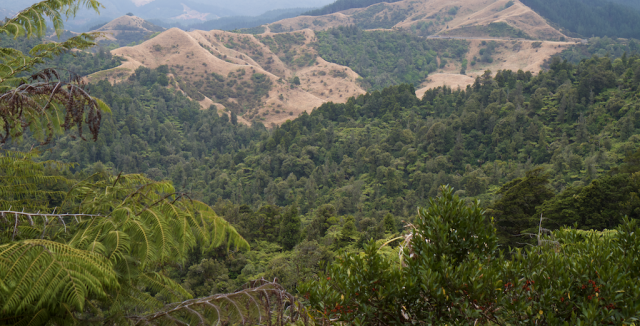 The area will be restored by the Native Forest Restoration Trust one of the country's leading non-government organisations involved in natural habitat protection and restoration.
"Our ultimate aim is to restore as much as possible of the property to native bush." Trust Manager Sandy Crichton said.
Old logging tracks will be developed into walking tracks. Manuka regeneration will be used for honey production, and with some of the area eligible for carbon credits, the income can be used to help fund restoration, pest management, and future land purchase.
"We plan to connect the Karamu Walkway through the new reserve to create a loop track, a track that we would like to tell the story of restoration." Crichton said.
Named after Sir Edmund Hillary and the Hope family, owners of property in the area for almost 80 years, the reserve will be a major link in the Hamilton City's Halo Project which aims to bring native birds, such as tui and bellbirds, back into Hamilton City.
With only one month before the reserve opens, representatives from the Native Forest Restoration Trust will be attending the Waikato Show's EnviroExpo so that members of the community have an opportunity to come along and learn about the Trust's plans and find out how to get involved.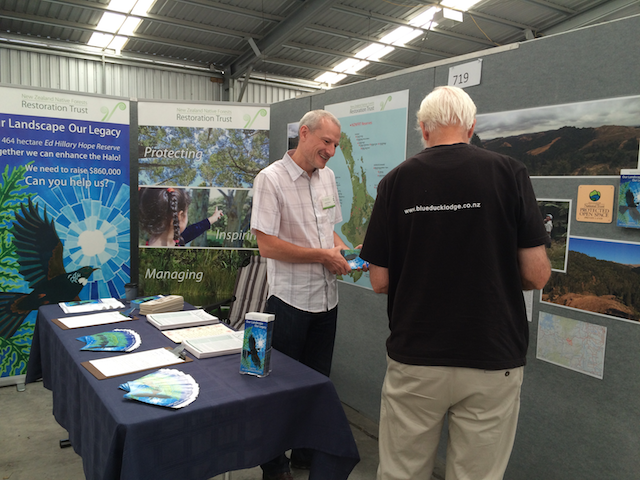 "The proximity of the reserve to Raglan and Hamilton makes the site potentially very special, and there will be lots of community involvement. The Waikato Show is a wonderful opportunity not only to promote the work of the Trust, but also to promote the new reserve and its opening on the 23rd May." Crichton said.
The Ed Hillary Hope Reserve will bring the Native Forest Restoration Trust's total number of reserves to 28.
"We would like to see the Ed Hillary Hope Reserve become a flagship reserve for the Trust, a reserve with great public access and high recreation value."
The reserve is located next to the Four Brothers Reserve (and the Karamu Walkway), midway between Hamilton and Raglan on SH23.
Details:
Show opens tomorrow
Waikato Show, Claudelands Events Centre April 10-12
Hours: Friday, Saturday & Sunday 10am-5pm
Friday Carnival Night: 5-10pm
General admission: $5, children under 5 free
Parking: through Gate 4 off Brooklyn Rd
Sign Up for our newsletter