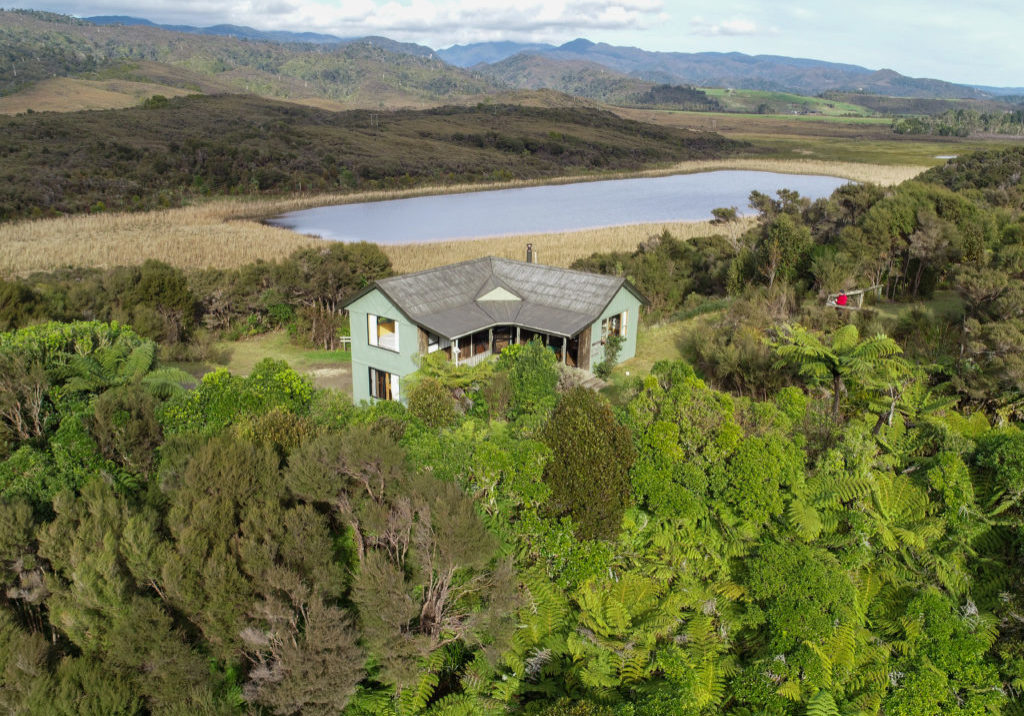 The Mangarakau Wetland reserve has a Lodge available for overnight accommodation. It is well equipped with kitchen utensils. You need only bring food and bedding. From the Lodge there are many walking tracks around the reserve and neighbouring areas, otherwise you can soak up the atmosphere on the verandah or inspect the nearby tree plantings. For further information please visit the Friends of Mangarakau Swamp website
Caution!
The history of Mangarakau has seen many extractive industries which have left a variety of hazards behind – not least coalmines. Be aware of of potential dangers and respect the wetland by keeping to the hard ground.
Access:
Follow the main highway from Nelson through Motueka and over the Takaka Hill. Passing through Takaka continue on past Collingwood to Pakawau.  Take the left road that leads west then south following around the eastern shore of Whanganui Inlet. Where the road leads around the southern end of the inlet the wetland is to your left, although mostly hidden by Manuka scrub and some exotic plantations. As you turn south again the wetland is visible to your left and the Trust Lodge and hall (2169 Dry Road) are just opposite the old school.
Maps:
AA Nelson/Marlborough Map, Collingwood Area Topomap NZMS 260 Sheet M25
Lodge Bookings / Day Visitors:
To obtain permission for day visits or to book the Lodge phone Robyn Jones (03) 524 8266 or email
Enjoy your stay and tell others about the Wetland!
Parent Reserve: Mangarakau Wetland
Sign Up for our newsletter