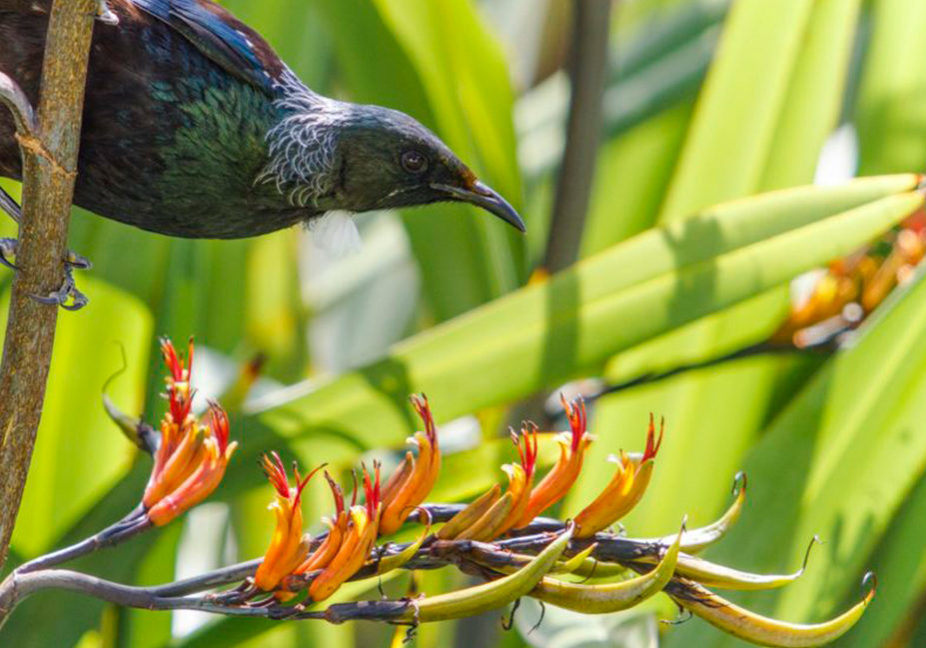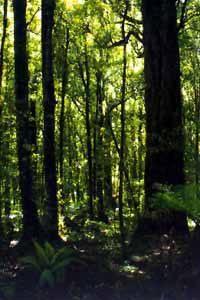 Location
Rauroa Bush Reserve is in the Western King Country near Mahoenui between Te Kuiti and Awakino. It is 287ha of mature hill country forest with cut over forest to the north stretching to the Herangi Range and the Whareorino Forest, and farmland to the south.
History
The block was purchased in 1997. It was felt that future owners might have logged the mature rimu to raise extra revenue. This would have resulted in the loss of the most important element of the forest as much of the bush in the region has already been cut over. The block has been logged previously but the plant species proportions are considered to be much as they originally were.
Vegetation
The forest type is a mix of Podocarp and Rimu/Tawa forest. Trees include Miro, Kahikatea and Rimu, with Kamahi and Hinau on the steeper slopes and Rewarewa and Tanekaha on the ridges.
Wildlife
Birds present include NZ falcon, shining cuckoo, long-tailed cuckoo, whitehead, tui, grey warbler, pied tit and fantail.
Special Values
The reserve contains podocarp forest of which only 1.8% remains in the Herangi Ecological District, mostly unprotected. The steep sided hill country forest is considered important winter feeding grounds for native birds, as winter conditions are often harsh in the higher altitude forest and most lowland forest has been cleared.
The area is the catchment of the Rauroa Stream and the bush cover helps prevent erosion and silt-laden water entering the Awakino River.
Facilities
None.
Management
Possums and goats are controlled.
No hunting without the express permission of the Native Forest Restoration Trust
How to Get There
About 3km south west of Mahoenui turn into Taumatamaire Rd. The reserve is on the right 2-3km along this road. If you wish to visit the reserve please contact the farmers through whose farm access is required: Shaun Gobles ph (07) 8778112. Entry is at your own risk.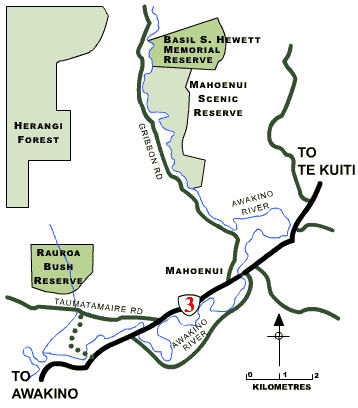 Sign Up for our newsletter