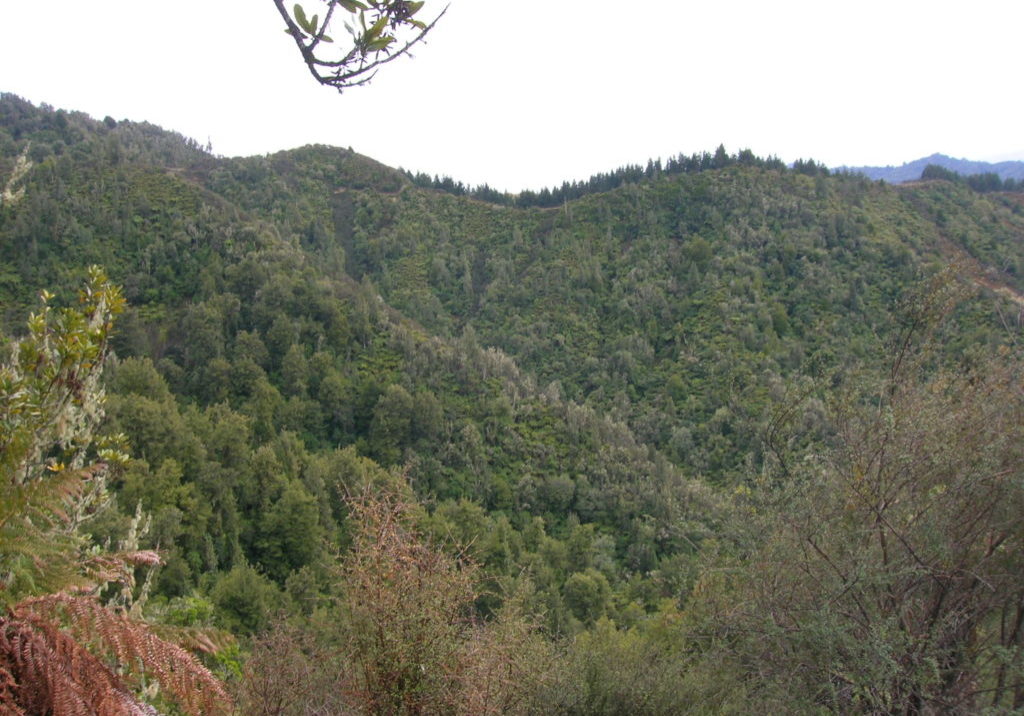 Location
These two blocks (Retaruke 199ha, Kurua 15ha) are within a few kilometres of each other in the hills about 24km south west of Owhango in the southern King Country.
History
Both blocks were offered to the Trust for purchase by the farming owners in 1997 who were selling up unwanted land.
Vegetation
The larger Retaruke Bush Reserve has been selectively logged on the ridges, but many mature rimu, matai and kahikatea remain – a good seed source for regeneration. Gaultheria can be found along the Kurua gorge clifftop.
Wildlife
No fauna survey has been done yet. There are many native birds, including North Island Brown Kiwi and New Zealand falcon.
Special Values
Both reserves are important for maintaining high water quality in the local streams and rivers. These form part of the river system of the Upper Whanganui. There is an impressive gorge running through the Kurua Bush Reserve, with the bluffs containing marine fossils.
These two blocks were the first privately owned forest in the area to be protected by a QE 2 National Trust covenant – an encouragement for other landowners to do the same in an area where logging continues.
Facilities
None.
Management
Goats, possums and other animal pests are periodically controlled.
No hunting without the express permission of the Native Forest Restoration Trust
How to Get There
Approximately 1.5km south of Owhango turn off westwards at the road to Kaitieke (and Whanganui National Park). Just beyond Kaitieke turn south into Upper Retaruke Rd. The Retaruke Bush Reserve is approximately 8km along this road on the right hand side. The Kurua Bush Reserve is about 0.5km along Kurua Rd which turns off to the left a short way further on. Entry is at your own risk.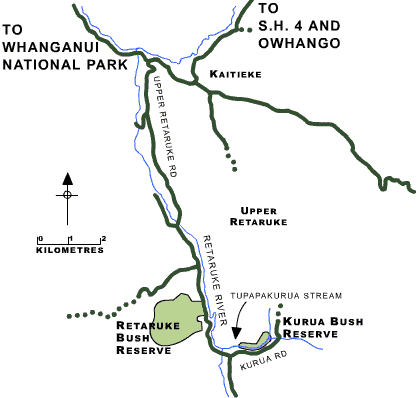 Sign Up for our newsletter