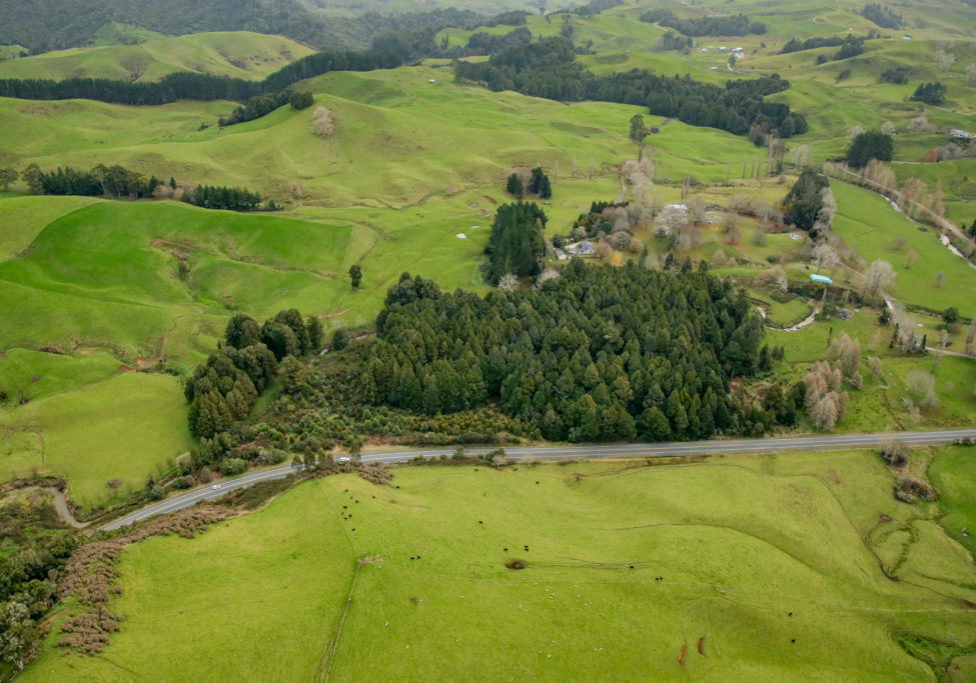 Location
Mapiu, 30km south of Te Kuiti on the western side of SH4. The reserve is 300m south of Omaru Road, close to Omaru Scenic Reserve and waterfall.
Description
A total of 5.87 hectares, there is an existing lowland kahikatea remnant of 4 ha with some restoration planting. The Mapiu Stream forms the western and southern boundaries.
Flora and fauna
Kahikatea, matai and related species. The area of planting has well-established flax, together with totara, pittosporum and cabbage trees.
Acquisition
Purchased from the Wallis family in September 2002. Opened on 16th November 2002 by Sir Paul Reeves, Chair, QEII National Trust, in the presence of members of Ross Bishop's family.
Funding
Grant of $10,000 from Environment Waikato and the balance from NFRT supporters.
Restoration activity
Prolonged and extensive weed eradication to remove large amounts of privet. Planting of 1,200 trees to fill in an area formerly infested with blackberry. Additional fencing.
No hunting without the express permission of the Native Forest Restoration Trust
Sign Up for our newsletter