Taranaki Mahood-Lowe Reserve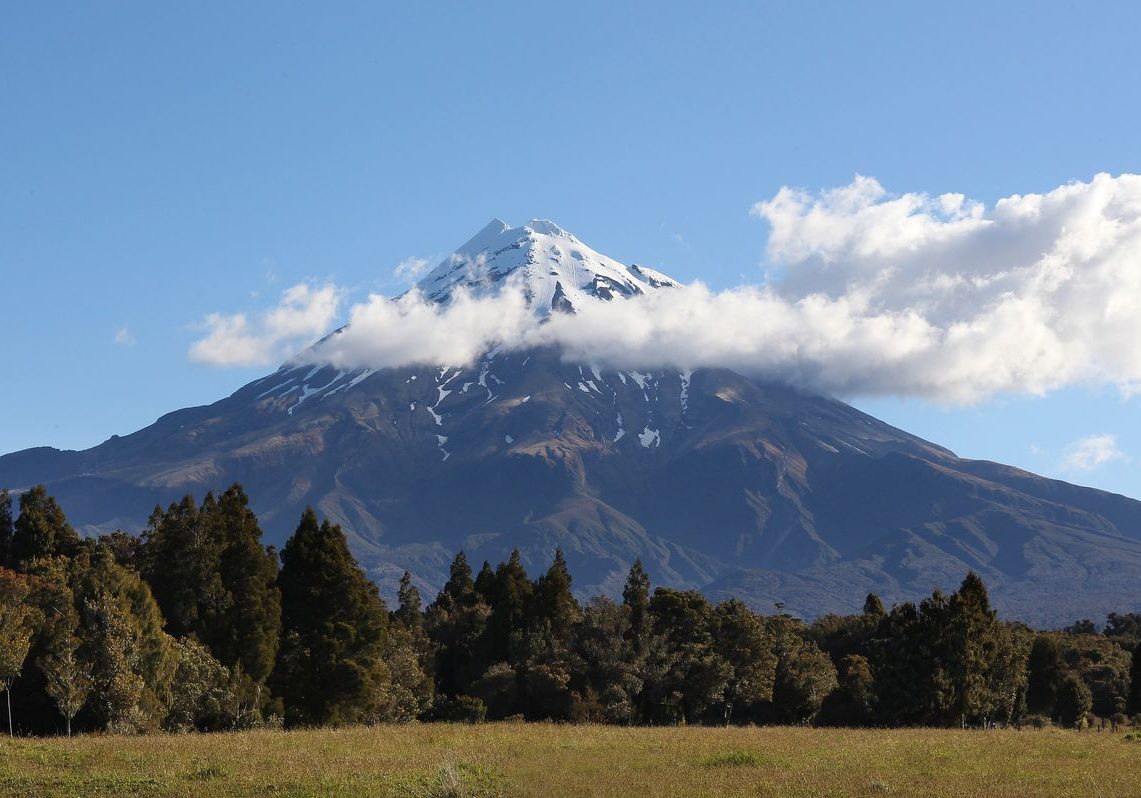 Location
About 8km south of Egmont Village, the reserve is situated adjacent to the northern boundary of Egmont National Park, with the Waiwhakaiho River near the eastern boundary. The Kai Auahi Stream forms the western boundary.
Description
Mahood-Lowe Reserve was purchased in 2018 following a successful fundraising campaign. A further 9ha was added in 2020 taking the total area to 142ha.
The campaign to protect the property began with a very generous donation of $250,000 from Ray and Jan Lowe. Sadly, Jan passed away not long after making their donation. The new reserve is named in Ray and Jan's honour.
With an altitude range of 380-450 metres above sea level, vegetation comprises lowland and wetland forest types on flood deposits of alluvial gravel and sand (known as the Hangatahua Gravels).
Flora and Fauna
The Reserve is connected with Egmont National Park (approx. 33,000ha), providing easy passage and increased habitat for the Park's numerous threatened species which include North Island brown kiwi, North Island robin, whitehead, North Island rifleman and bush falcon. Whio (blue duck) is a threatened species that can be seen on both rivers near the Reserve boundaries.
Kai Auahi Stream forming the western boundary has very high water quality and stability, supporting a significant and diverse aquatic invertebrate community and is likely to have notable native freshwater fish such as shortjaw kōkopu (classified as "threatened"), the "at risk" kōaro, longfin eel and redfin bully.
Recent surveys have located long-tailed bats in the National Park and there is good bat habitat at this site.
The Reserve ecosystem type is considered "reduced" from its former extent in Taranaki. Mature podocarp trees were logged long ago. Now dominated by tawa, kahikatea, rimu and kāmahi, there are also "regionally distinctive" maire tawake (swamp maire, Syzygium maire) scattered throughout and "at risk" kohurangi (Kirk's tree daisy, Brachyglottis kirkii var. kirkii). Other notable species are Kirk's kōhūhū (Pittosporum kirkii) and Tāwhiri karo (Pittosporum cornifolium).
Walking Tracks & Facilities
There are several walks as indicated on the map below.
Orange route: This short 10 minute walk provides a glimpse of the natural regeneration on the bush edges.
Red route: This 50 minute walk goes through old clearings, emergent tall trees and provides views up to the mountain's higher slopes on clear days.
Blue route: A longer walk without track markers, hug the boundary fenceline along the paddock to the northern boundary. Return the same way.
Green route: Head south from the carpark on the red track. At the change of direction after 10 minutes, climb over the fence into the paddock and continue south, hugging the fence boundary along the paddock edge. At the National Park forest edge at the southern reserve boundary turn west and follow the wider grassy track through as far as Kai Auahi Stream. Look for whio (blue duck) in the Stream. Return the same way.
The blue and green routes involve walking against the boundary fence in rough and often pugged pasture. Please respect neighbouring private property by remaining within 5m of the reserve boundary fence while on your walk.
Everyone is welcome to visit our reserves, at your own risk. Some hazards inevitably exist in such steep wild terrain. Before you go into the outdoors, tell someone your plans and leave a date to raise the alarm if you haven't returned.
No dogs are allowed in this wildlife reserve.
No hunting without the express permission of the Native Forest Restoration Trust
Getting There
Get directions: Find out here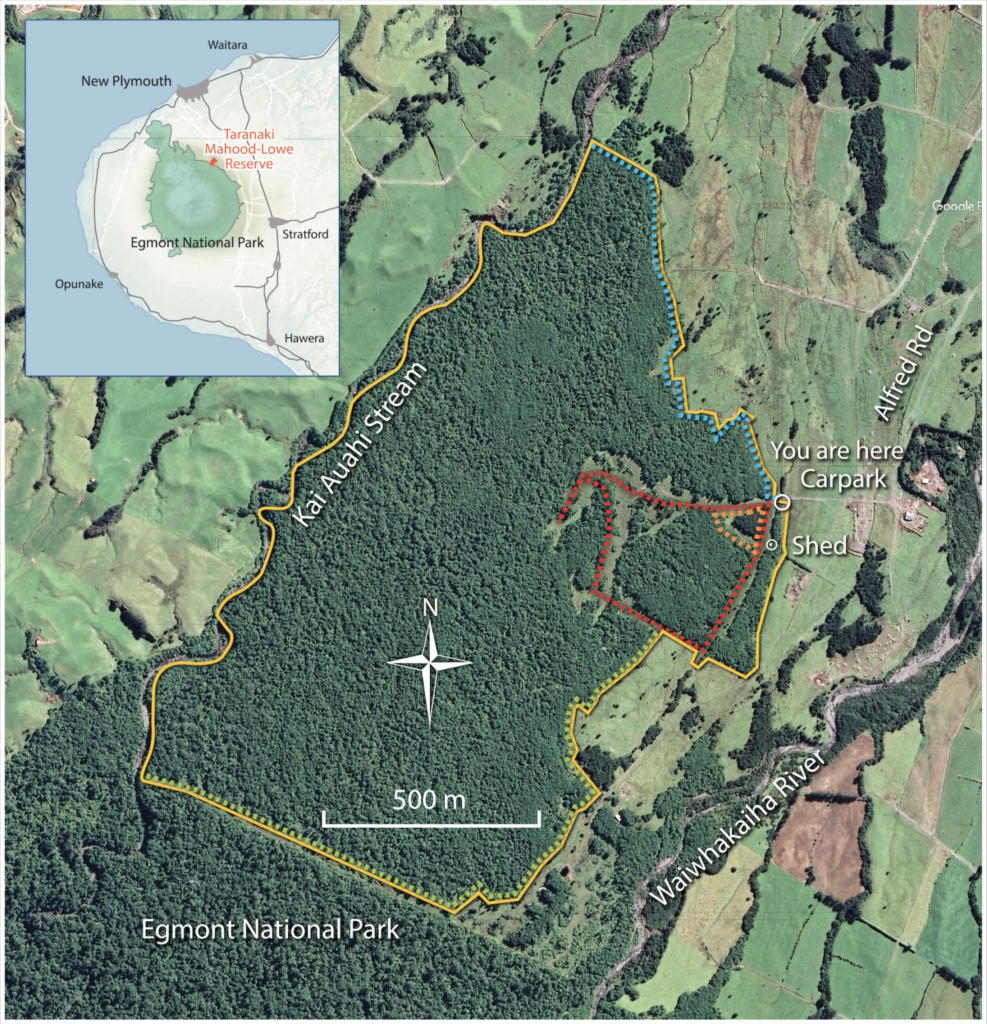 Sign Up for our newsletter