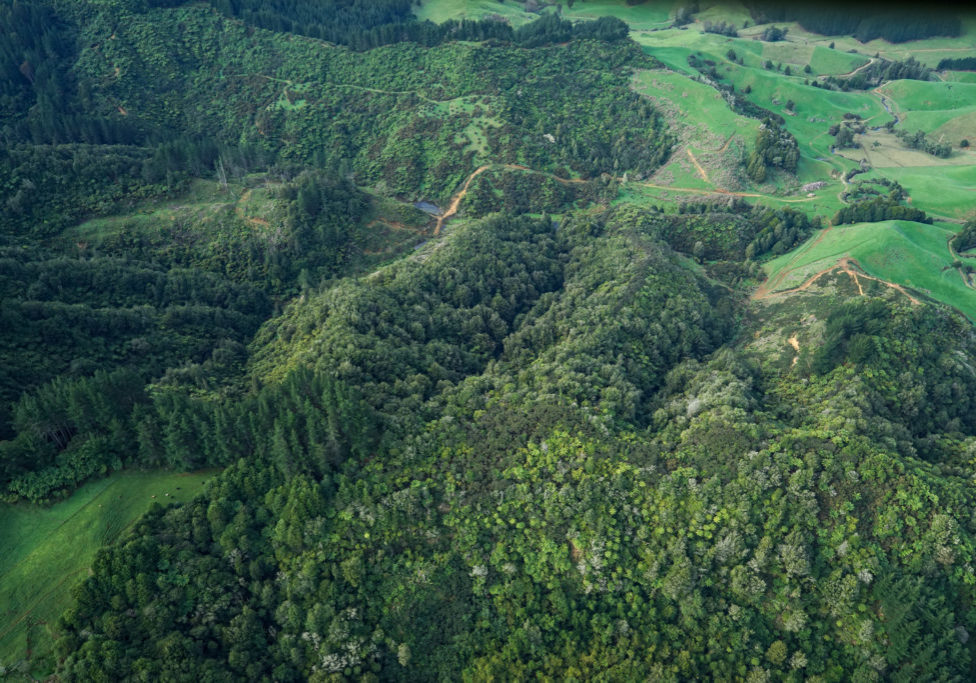 Location
Tui Glen Reserve is part of a farm owned by Mark Frederikson. The 100 hectare area purchased extends to Te Anga Road west of Waitomo Caves.
Description
The Frederikson family has been involved in the protection of the Waitomo river and caves since the early days and have a covenant and plantings that extend the area of Ruakuri Reserve. Glow worm survival could well depend on additional forest cover that provides a food source and clean air and water. An enrichment planting program saw 1000 trees and flax established in winter 2006.
This reserve is of national importance, the Waitomo caves being a multi-million dollar tourist attraction with many thousands of visitors per year and world wide recognition.
No hunting without the express permission of the Native Forest Restoration Trust
History
The Waitomo river catchment was totally forest-covered for a few hundred thousand years. One hundred and fifty years ago all that changed. The forest was cleared and farming began; only small areas of bush remained. Twenty five years ago the caves and glow worms were threatened by major silting and the Native Forest Restoration Trust and Te Kuiti Tramping Club became involved in restoration planting.
Cave protection seriously started when Peter Dimond agreed to a covenant on the bush remnant by the bridge to the Ruakuri Reserve. Bob Horsefall, a Trust supporter, came up with this idea. Planting had already started on the roadside reserve opposite the covenant. Council generously agreed to do the roadside fencing. The work of Cave protection escalated from that time with major support from Environment Waikato and the Department of Conservation.
The Catchment Committee brought together by Environment Waikato had the support of every farmer and all tourist operators in the Waitomo district – a remarkable consensus. Major plantings have continued from that time, with early plantings now providing a seed source and natural regeneration is underway. The cave system is considered stable and the glow worms safe, however future farm and building developments are likely to put pressure on the system.
Getting There
From State Highway 3 take State Highway 37 to Waitomo Caves Village.
Go past the caves and follow Te Anga Road until you see the NFRT signs. Entry is at your own risk.
Sign Up for our newsletter